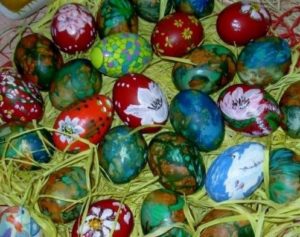 Please join Hands Along the Nile in celebrating Sham El Nessim, "Sniff the Breezes" Day, an ancient Pharaonic holiday to welcome spring, on Monday, April 9 from 6 to 8 p.m. at Ten Thousand Villages (915 King Street, Alexandria, VA) for a community shopping event. Our friends at Ten Thousand Villages will be giving 10% of all proceeds that evening to support HANDS' work in Egypt (and 20% if they sell $2,000 or more)!
This is a great opportunity to get a Mother's Day or graduation gift. All the products at Ten Thousand Villages are certified fair trade so you know the artisan is fairly paid for his or her work.
HANDS staff will also be there with Egyptian snacks to greet you. Please join us and bring a friend!
If you can't attend that evening, Ten Thousand Villages will still give a portion of your purchase anytime between April 9 and 15 to HANDS. Just show them this invitation on your smartphone or a printout.