Join us as we explore the history, religions, culture and development efforts of one of the world's oldest nations
HANDS' Insight Trips allow visitors to look beyond the famous tourist sites to discover the vibrant, multifaceted Egypt of today. Emphasizing person to person experience across a full cross-section of Egyptian society, Insight Trips provide an intimate, eye opening introduction to a fascinating and unforgettable land. Join us as we: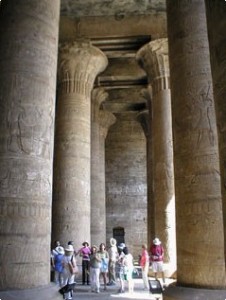 Climb a minaret
Share a meal with a local Egyptian family
Browse the wares in ancient bazaars
Take a sail boat ride on the Nile
Sit around the campfire with Bedouins
Ride camels around pyramids
Enjoy a Nile cruise from Aswan to Luxor
Meet the villagers working to improve their communities
Participate in panel discussions and workshops led by Egyptians addressing their culture, faith and development efforts
Volunteer with local Egyptian organizations
Insight Trips are led by accompanying HANDS staff and, besides being enriching and informative, they are also comfortable and safe. These trips feature five or four-star hotels, top restaurants, experienced fluent English and Arabic – speaking staff, daily guides and special visits to places often closed to tourists.
Upcoming Trips:
October 14 to 24, 2022 (download the schedule and pricing info)
This trip is specially geared to active travelers. In addition to visiting the most famous historic sites in Cairo and Luxor, this adventure also includes opportunities to visit a local community development project, explore the ancient city of Alexandria, enjoy a cruise on the Nile, snorkel, swim, scuba dive in the Red Sea, and play tennis. You'll be accompanied by Egyptian-American tennis coach, Joe Awadalla.
The trip includes:
• four nights in Cairo, where you'll visit the famous Giza Pyramids, centuries-old mosques and churches, the Egyptian museum, the 600-year-old Khan el Khalili bazaar, and a community where HANDS sponsors a job-skills training program for women
• a magnificent three-night Nile Cruise with stops along the way at ancient Pharaonic temples
• two nights on the Red Sea, home of warm sandy beaches, amazing clear waters, and some of the largest and richest coral reefs in the world
• one night in Alexandria, where you'll tour extraordinary historical sites and explore the ancient city while overlooking the Mediterranean Sea
Check out details of the exciting schedule and our very affordable pricing at the link above. If you would like to register for the trip, please sign up here.
A member of previous Insight Trip had this to say about her experience: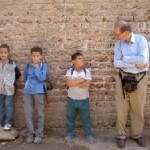 "The Persians, Greeks and Romans, the French and the British succeeded the Pharaohs as presiders over Egypt. Travel with HANDS and you will see all the wonders they left for the world: pyramids and temples, tombs and paintings and writings. You will see synagogues, churches and mosques, as well as modern cities modeled on European capitals. But as an insider traveling with HANDS, you will be given yet another dimension. They will honor you as an insider: they will take you to see village development projects they support, and perhaps have you participate in one of their intercultural and interfaith dialogues.
You will meet the leaders of some of the organizations who work with youth, women and the disabled. I traveled to Egypt on a HANDS' Insight Trip. I saw a great deal of Egypt and learned a great deal. I recommend the trip to you. Do join one."
Sue Habachy, New York