Our local partner organization on this project, Think And Do, has provided vocational training to close to 15,000 Egyptians since 1998. The program targets the most marginalized and impoverished residents in both rural and urban areas of Egypt, offering them a chance to learn a marketable skill (including carpentry, professional driving, hair-styling, secretarial work, computer maintenance, and sewing) that can help them find employment and create better lives for themselves and their families. After ten days of training and equipped with a tool kit upon graduation, the trainees are able to start working as apprentices in their villages. Eighty percent of those trained have found work following program completion. The program also assists trainees to develop self-confidence and a proactive and positive attitude.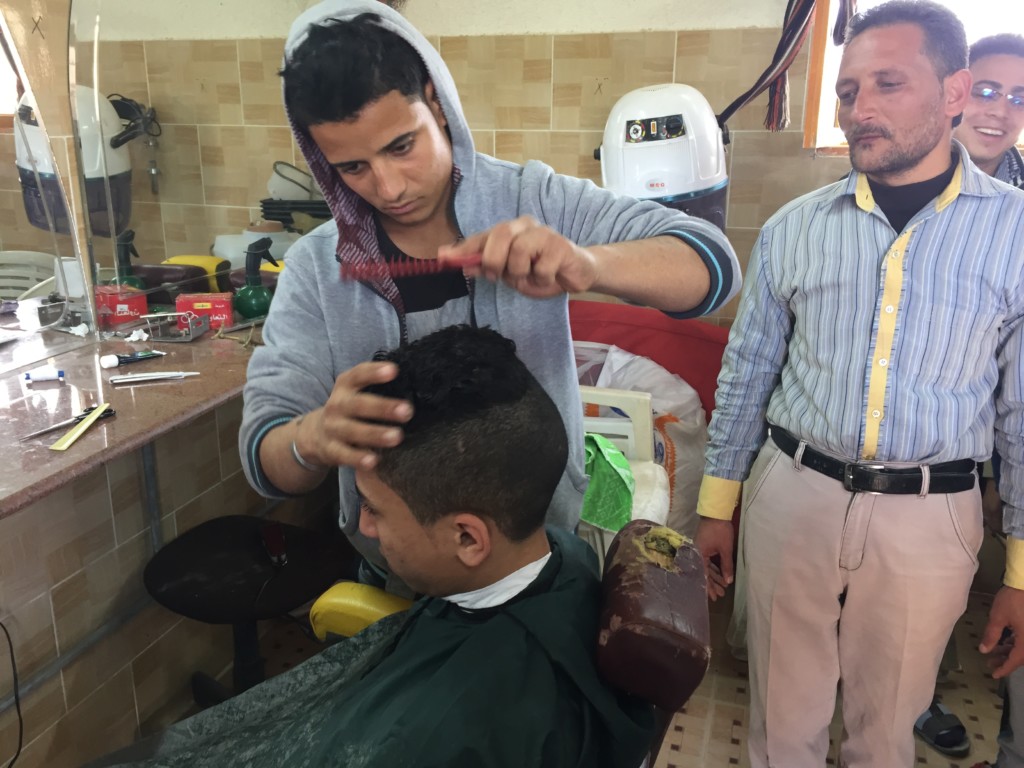 Trainings are increasingly conducted in Think and Do's special purpose training center – the Oasis, 50 miles from Cairo. Each training program takes about 10 days. There is another training center in Cairo, where courses are also held for urban poor youth. Other vocational training courses are held locally to help those who cannot leave their homes for that length of time.
Think and Do constantly adds new communities to the list of those where this training is available. In the past years, vocational training was offered in a poor garbage-collectors community in Helwan, south of Cairo, finding that many residents were eager to learn new skills that would allow them to escape the cycle of poverty and deprivation and offer a new future to their children though education. Another group that benefited from Think and Do's vocational trainings are Sudanese refugees who fled from war in their country and are still living in Cairo. They received training in mobile phone maintenance, while others took computer courses. Young women took the women's hairdressing course, and many of them started to work in hairdressing shops.
Hear some participants of the vocational trainings speak about their experiences in their own words here: