Laptops for Zabaleen Youth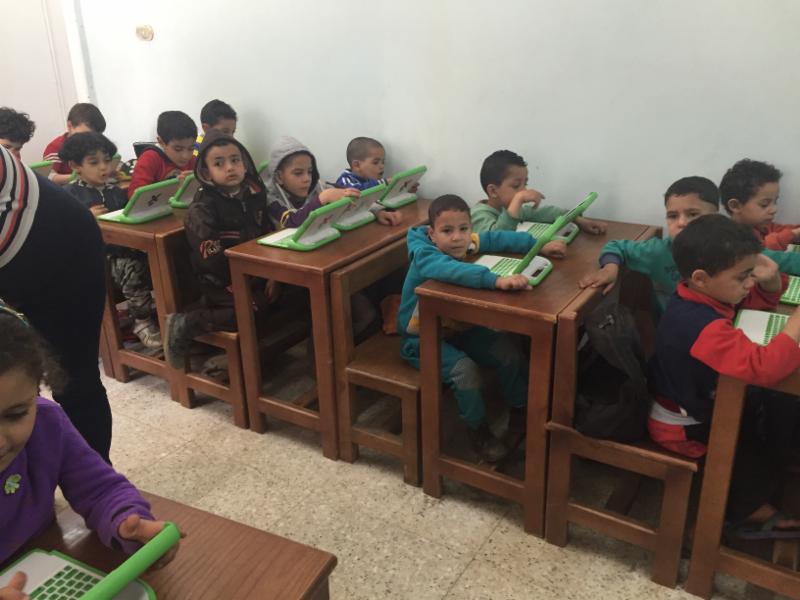 Families in the Zabaleen community, Cairo's garbage collector group, survive by collecting, sorting and recycling up to 90 percent of Cairo's trash by hand. As children actively participate in this vocation, most of them drop out of school in order to work full time. This virtually guarantees that they will remain in the cycle of poverty and marginalization for the rest of their lives.
HANDS has taken the initiative to prevent this cycle of poverty for this community. We give ongoing support to local schools that provide education, training, and income generating activities. We also recently purchased 100 laptops and delivered them to two of our partner schools in the Zabaleen community to offer Egyptian children an opportunity to develop their literacy, math, and computer skills.
HANDS staff recently visited the community to see the laptops in use with an official from the U.S. embassy, which had generously helped us with shipping costs. 50 laptops were sent to the Association for the Protection of the Environment (APE), while the other 50 laptops were sent to the Spirit of Youth (SOY) program schools.
U.S. Embassy official interacting with the youth
At APE, 25 computers are being used in nursery and day care facilities for a group of 250 children. The other 25 computers are used by the afternoon students, consisting of 300 young Egyptians aged 6 to 12. Girls and young women from the Zabaleen community also use the computers in literacy classes, which gives them an opportunity to re-enroll in school and continue their education. That education can open the door to a career and a higher living standard.
At SOY, Zabaleen boys work with our partners on IT computer skill development, which helps them excel in an academic environment. In the process, they also learn recycling principles and safety precautions that spill over into better practices by their families and close friends. Thanks to the work of our partners, some of the boys qualify to reenter school,where they can share these experiences with a cohort of new peers. The school is not gender exclusive: girls regularly come by the SOY school on Friday and Saturday nights for extra tutoring and the computer lab.
Thank you to our generous donors who supported this project and are helping Zebaleen youth and greater community create a pathway out of poverty.