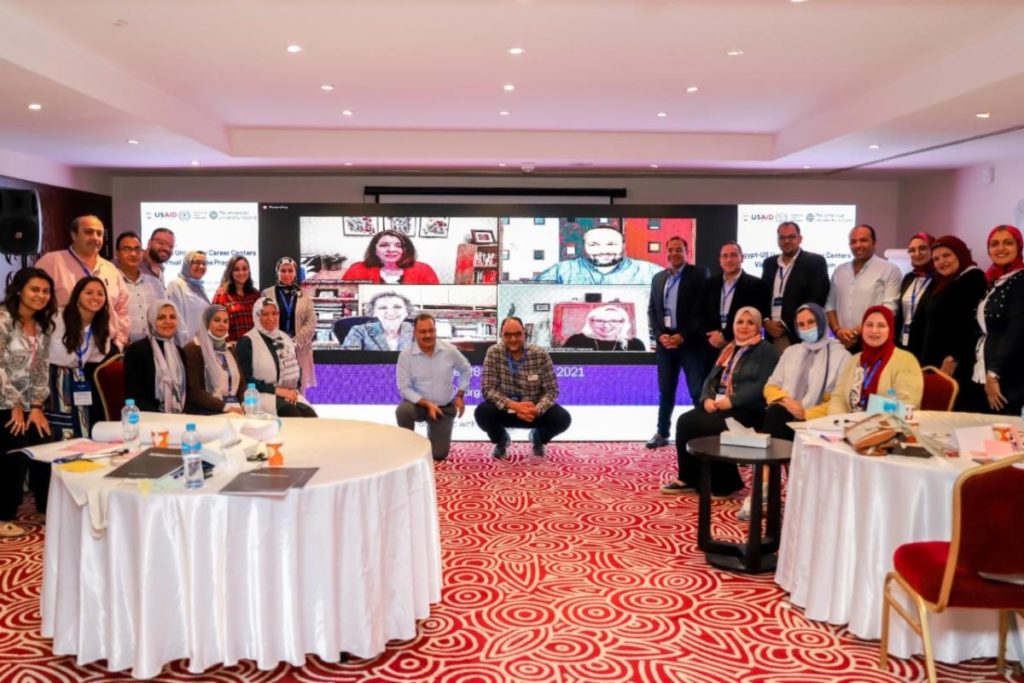 In line with our mission to foster and facilitate connections between professionals in Egypt and the U.S. in order to support Egyptians working to address priority needs in their country, HANDS was thrilled and honored to host an online exchange between university career centers in Egypt and the U.S. This program focused on a topic of the highest priority for HANDS – building local institutions' capacities and connecting them with U.S.-based resources to help create better economic opportunities for Egyptian youth.
This five-day exchange, held from November 28 to December 3 was hybrid in format: colleagues from the U.S. attended virtually via Zoom, while Egyptian counterparts joined online as a group from a conference space in Hurghada, Egypt. Through engaging and lively online sessions, the professionals from both countries discussed tools and strategies to better help students prepare for future economic success. Best practices were shared, and questions were discussed about topics such as successful employer engagement, building services based on labor market data, various ways of collecting that data, and best practices to ensure high quality, effective, and relevant services to students.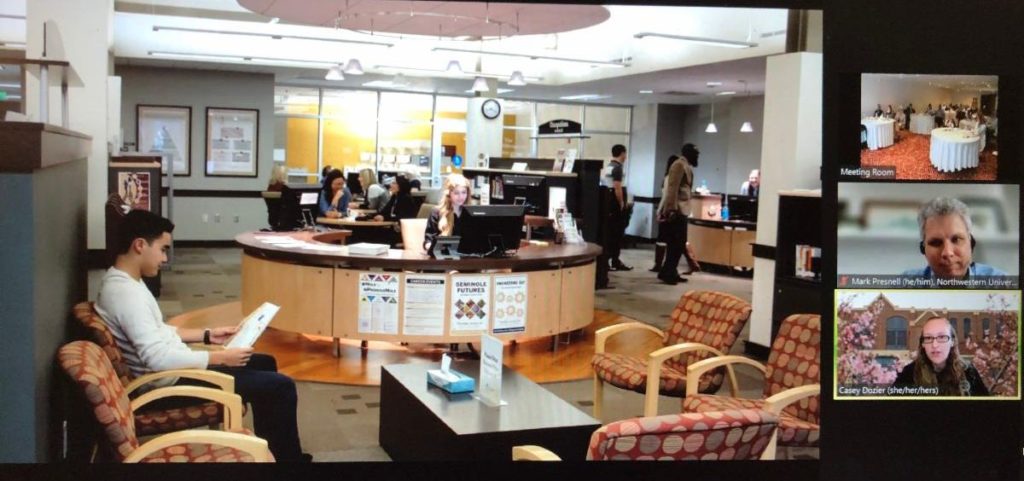 After months of preparation for the exchange program, our staff, as well as our colleagues from ILO Cairo office, were overjoyed to witness how insightful, helpful, and warm the conversations and interactions among Americans and Egyptians were! We look forward to seeing even more effective career guidance services available to youth, and new professional relationships, cross-cultural networks, and international cooperation growing in the future as a result of this type of knowledge and experience sharing.
We are grateful to the International Labour Organization (ILO) in Cairo, the American University in Cairo, and USAID for the opportunity to be part of this great initiative. Together with our project partners, we are most thankful to all of the speakers and participants in the program.
Egypt:
Ain Shams University
Alexandria University
Aswan University
Benisuef University
Mansoura University
Menoufia University
Minia University
Sadat University
Sohag University
Tanta University
Zagazig University
U.S.:
College of William and Mary
Florida State University
George Washington University
Johns Hopkins University
Northwestern University
Ohio State University
University of Maryland
University of North Carolina at Chapel Hill
University of Pennsylvania
National Association of Colleges and Employers (NACE)