After participating in the HANDS Professional Fellows program in 2013, Aya Yossry was inspired to use her new skills to help protect Egyptian cultural heritage. She has recently initiated a project called Massel, which focuses on keeping alive the traditional pottery created by artisans living in the Fayoum Oasis of Egypt.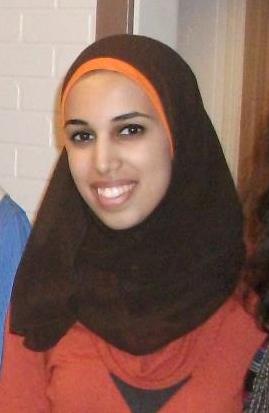 Aya Yossry, HANDS Professional Fellow 2013
Aya works as a Monitoring and Evaluation Officer at the Local Administration Reform Unit in the Ministry of Local Development, which was developed to advance political participation at the local level in addition to reinforcing social and economic development impacts in local Egyptian communities.
Aya was able to step away from her job for a short period to participate in the 2013 HANDS Professional Fellows program in Seattle, Washington. As part of this program, she learned about civil society, the legislative process, and lobbying. This was very beneficial since she plans to lobby for new laws in Egypt.
When reflecting on her fellowship, Aya states that her time was an incredibly eye-opening experience. It motivated her to contribute to making a genuine social impact within her community and enabled her to expand her professional network. The United States embassy in Egypt provided Aya additional opportunities as an alumna, including connecting her with other fellows and providing her with funding to launch her social impact initiative.
Her new initiative, Massel, was developed after noticing the gap in the market between home decor produced by craftsmen and the modern taste of customers which has led to the decline in sales of this traditional art. Massel aims to empower these craftsmen to build a sustainable business, develop  their designs in order to match customer taste, and connect them to a global marketplace of socially-conscious customers.
The potters of the Fayoum Oasis of Egypt have long been a cultural trademark in Egypt but struggle to maintain sales due to evolving modern tastes of consumers.
HANDS is honored to have helped inspire the social impact that Aya is making in Egypt. We look forward to seeing the continued difference she will make!