We often share stories about the microloans you generously provide enabling beneficiaries to create small-scale businesses, but these funds can also empower entrepreneurs to impact their communities through larger-scale job creation.
In a southern suburb of Cairo, Mohammed owned a cafe that only had the capacity to serve beverages to customers. He longed to expand his business into a full-scale restaurant but could not access the necessary capital.
After hearing about a HANDS-sponsored loan program, he applied for a loan to transform his small cafe into a restaurant. His first loan supplied him with $1,100, allowing him to purchase kitchen equipment and start the restaurant, which attracted many new customers.
Mohammed's thriving restaurant gave him the opportunity to hire staff and provide jobs for his community as servers and chefs.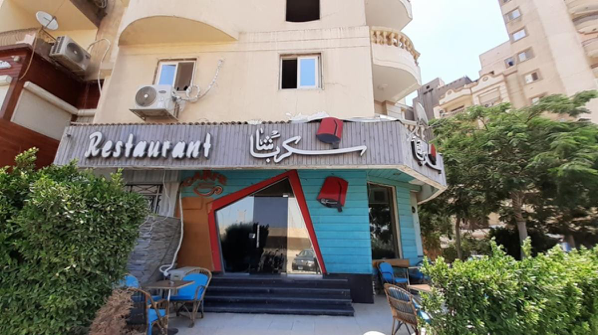 With more and more customers frequenting his new and improved restaurant, he wanted to customize it to better align with his customers' preferences. He applied for another loan, this time for $2,166, which allowed him to install air conditioning, TVs, and video games. After paying off this loan, Mohammed sought to renovate the restaurant, upgrading the kitchen and furniture. With a loan of $3,055, he was able to do so, which strengthened his business even further.
During the COVID-19 crisis, the flexibility and guidance of the loan officers from HANDS' local partner organizations helped his business remain intact through difficult times.
Because of generous HANDS supporters, Mohammed was able to fulfill his dreams of expanding his small cafe into a thriving restaurant that provides jobs for many members of his community.